Our mission is to

Lead

people to Jesus, to
Connect

people to God and others so that
they will

Grow

spiritually and

Serve

those
around them.
Sunday
Sunday School: Nursery - Adult 9am
Sunday Service: Nursery - Adult 10am
​
Wednesday
Wednesday Night Service: Nursery - Adult 7pm
​
Friday
Friday Night Youth Group
Ages 6th-12th 6:30pm - 9pm
Listen to Our Latest Sermon Here Every Sunday
Here at GracePointe Church we desire to give everyone an opportunity to hear the Gospel and to be spiritually fed no matter their schedule. This is why we seek to provide weekly up to date sermons online.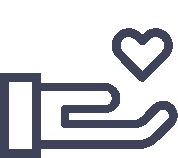 "But since you excel in everything—in faith, in speech, in knowledge, in complete earnestness and in the love we have kindled in you—see that you also excel in this grace of giving."
Trunk or Treat
Oct 29th 5-7pm
Trivia Night
Oct 30th 6:30pm
Blood Drive
Nov 4th 2-7pm